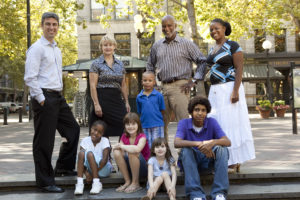 What Does it Mean to Be a CASA Volunteer?
Becoming a CASA volunteer is an investment of time, energy and heart. But as many volunteers have said of the children they worked with: "It wasn't about what I gave them, it was what they showed me."
Rules and protocols vary from state to state. The following generalizations apply throughout the CASA network.
How much time does it take to be a CASA volunteer?
All volunteers must complete a 30-hour pre-service training. The time commitment to a case varies depending upon the stage of the case. Volunteers sometimes say that there is a greater amount of work in the beginning of the case, when they are conducting their initial research. On average, you can expect to spend approximately 10 hours a month on a case.
Do I need to make a long-term commitment to the program?
You are asked to dedicate yourself to a case until it is closed. The average case lasts about a year and a half. Most CASA/GAL programs require that a volunteer commit to serve for at least one year.
What sort of support will I receive?
You will be supported every step of the way. You will have opportunities for continuing education and have access to online resources provided by National CASA, including a resource library, national Facebook community and national conference.